TAKT TALK Battle! – Geoffrey Michael Krawczyk / Greg Kappes
Tuesday, November 20, 2018 @ 8:00 pm

-

10:00 pm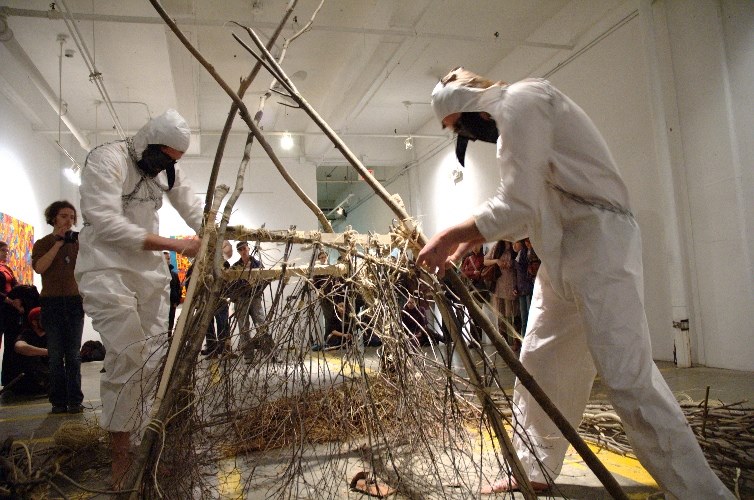 Takt Academy is happy to present
TAKT TALK BATTLE
(two artist talks- one evening)
with
Geoffrey Michael Krawczyk and Greg Kappes
Geoffrey was born in Oklahoma in 1978. He attended the OK Summer Arts Institute in 1997, completed his BFA in Painting and Printmaking at the University of Oklahoma in 2006 and received his MFA in Visual Studies in 2010 from the State University of New York at Bualo. He currently resides in
Berlin.
"My work deals in the politics of aesthetics and the connections between sacred and profane. I use ritual, social engagement, and traditional practices to examine beliefs and create a dialog about the nature of life and death in contemporary society."
NOA HEYNE –
is a multidisciplinary artist working in sculpture, performance and animation.
She creates large interactive installations that emphasize physical involvement of the viewers.
Heyne was born in Ramat Gan, Israel. She studied sculpture in the Art Students League and the New York Studio School (2007-2008) in New York and has received her MFA from the
Rinehart School of Sculpture, MICA in 2017. Her work was exhibited in solo and group shows in Israel and the U.S, and is in private collections in Tel Aviv, Jerusalem, New York and London.
Heyne is the recipient of several awards, among them the LCU Foundation award, the Rinehart Fellowship award, the Amalie Rothschild '34 Award and the MICA LAB award. In 2018 Heyne was a finalist for the Baltimore Baker Artists Award. She currently lives and works in Berlin, Germany.
CHIN YUEN –
International award-winning Canadian painter, Chin Yuen, was born in Malaysia. She studied in Singapore and England before moving to Canada for farther education. She holds a Bachelor of Fine Arts with Honors from Vancouver's Emily Carr University of Art and Design and a Master of Arts from the University of Victoria, Canada. After graduation, she moved to Japan and Italy, where she taught English and Fine Arts for several years before returning home to Canada. Yuen continues to travel extensively for work and pleasure. She sees her diverse cultural exposures as an artistic asset and finds inspiration everywhere, from pop-culture to decaying wood. For over 20 years, she has exhibited internationally. Her dynamic abstract paintings are on the covers of international textbooks and the walls of residential homes, hotels, health care centres, and corporate buildings.
TAKT A.I.R. BERLIN I LEIPZIG
Academy and Artist Residency,
hosting regularly talks at the TAKT TALK series to offer a platform for exchange and discussion to international artists in Berlin. The talks are usually hold in English and take place at TAKT's gallery TAPIR in Berlin Mitte.
The TAKT TALK BATTLE is part of our series
TAKT TALK's regularly hold at TAKT ACADEMY BERLIN,
BERLIN venue: TAPIR Gallery, Neue Hochstrasse 8, Berlin Mitte
We warmly invite all to join these events and to join the TAKT community,
thank you for your support!
Antje Görner
Bernhard Haas
www.taktberlin.org
instagram.com/takt.berlin

| Takt Berlin | Tapir Gallery | Takt Academy |Neue Hochstraße 8 | 13347 Berlin-Mitte