TAKT TALK Battle! – Patricia Coates / Kalina Winska
Tuesday, December 11, 2018 @ 8:00 pm

-

10:00 pm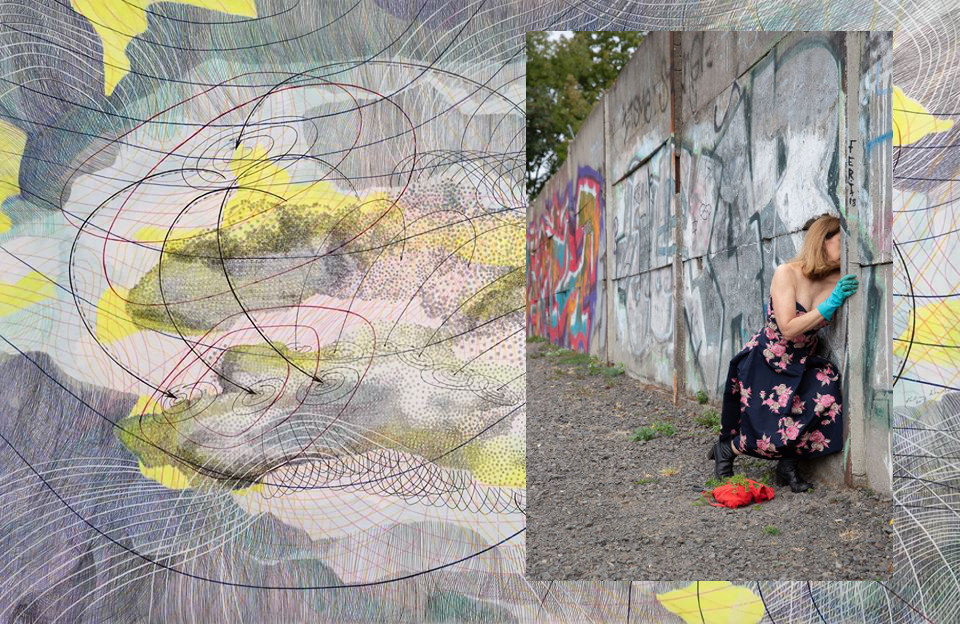 Takt Academy is happy to present
TAKT TALK BATTLE
(two artist talks- one evening)
with
Patricia Coates (Canada/ U.S.) /and Kalina Winska (Poland/ U.S.),
current artists in residency at TAKT BERLIN ARTIST RESIDENCY
Patricia Coates a.k.a. Lucy Palustris –
Coates is a multi-disciplinary artist working in film, installation and performance who explores the beauty and brutality of a degraded landscape and our transient existence within it. A call for restitution plays out like a Sisyphean gesture. Fecundity and death, care and violence are set against each other to create a psychic tension within the character Lucy Palustris, the artist's alter-ego. The work probes issues of the Anthropocene while creeping into the physiological landscape of the persona. Lucy, a solitary woman whether in the landscape or built environment, manifests a conflicted relationship with the living world. Is she an agency of care, a de-stabilizing force, or a menacing presence? Ultimately, the artist is attempting to uncover something about who we are as she addresses the question: How have we come to this tipping point of crisis? Lucy's efforts are deliberate, tenacious though perhaps quixotic. Is her role (or the role of art itself) a necessary resistance or a futile intervention? There is a bit of Lucy in all of us: our complicity and our resilience. A tragic-comedic tone permeates her actions and her costume: A subplot speaks to notions of gender, race and class. Costume performance and the film medium itself pokes fun at the stereotype of the middle-class white woman; more specifically, Hollywood film stereotypes embodied by the artist's mother's generation. Lucy simultaneously clings to and subverts constructed notions of 'norms' that linger in her consciousness and, more generally, remain pervasive in today' s society.
https://www.facebook.com/lucy.palustris
The artist is currently working in Berlin with SATELLITE BERLIN and TAKT as part of a 6-month residency supported by The Canada Council for the Arts and Ontario Arts Council.
Kalina Winska –
In my recent works, I explore various ways of observing and visually comprehending the weather through direct (human sight) and indirect means (e.g. satellite imagery.) Ultimately, in the process of making these works, issues such as our ambivalent relationship to climate change, concepts of weather
modification, and the human drive to control natural phenomena resurfaced and provided more focused direction to my formal manipulations with materials and tools. The artworks are mostly mixed media drawings on paper or panel that formally explore indexical shapes of clouds in combination with meticulously
layered symbolic signs of targets or molecular formulas of greenhouse gases.
Furthermore, the variety of color shapes, as well as the symbolic and expressive marks and lines, are inspired by surface weather analysis data codes. I think of
them as abstracted snapshots of cloudscapes visibly marked with human activity. They express my worries and anxieties about what science and data reveal – the undeniably harmful consequences of human impact on quality of air and life on
earth.
http://www.kalinawinska.com/
TAKT A.I.R. BERLIN I LEIPZIG
Academy and Artist Residency,
hosting regularly talks at the TAKT TALK series to offer a platform for exchange and discussion to international artists in Berlin. The talks are usually hold in English and take place at TAKT's gallery TAPIR in Berlin Mitte.
The TAKT TALK BATTLE is part of our series
TAKT TALK's regularly hold at TAKT ACADEMY BERLIN,
BERLIN venue: TAPIR Gallery, Neue Hochstrasse 8, Berlin Mitte
We warmly invite all to join these events and to join the TAKT community,
thank you for your support!
Antje Görner
Bernhard Haas
www.taktberlin.org
instagram.com/takt.berlin

| Takt Berlin | Tapir Gallery | Takt Academy |Neue Hochstraße 8 | 13347 Berlin-Mitte