TAKT TALK Battle! Loren Siems and Steven Godden
Thursday, January 17, 2019 @ 8:00 pm

-

10:00 pm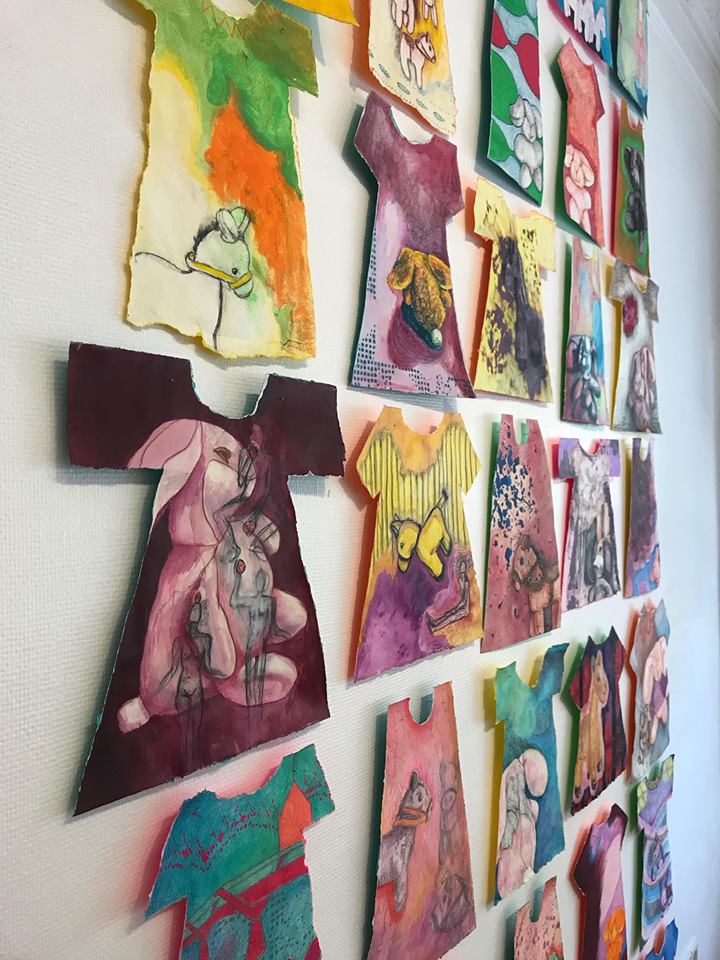 Takt Academy is happy to present
TAKT TALK BATTLE
(two artist talks- one evening)
with Loren SiemsKeren (U.S:) and Steven Godden (Australia)

Takt Academy is happy to present:
THE TAKT TALK BATTLE!
Loren Siems, U.S. – Steven Godden. Australia
LOREN SIEMS
"I am conceptually driven to create a visual diary of a woman's journey through life, while working in a variety of media such as painting, sculpture, and performance to evoke feelings and memories. I adapt "women's work" practices such as knitting and sewing as an empowering form of expression and mending. I display non-traditional beauty by playing on nostalgia for traditional beauty and certain ideals of feminine behavior, while urging girls to grow to be strong independent women with a sense of reflection, a respect for the our female predecessors, and a mind for shaping the future."
STEVEN GODDEN
"My work employs themes such as the fantastical imagery of dreams and nightmares, death and mortality, consciousness, and the human body. This subject matter is based on the real and tangible, then manipulated, warped and altered into
imagery similar to hallucinations and dreams. I am interested in the dark and disturbing imagery within ourselves and reflecting this back onto the viewer – like looking in a mirror.
My work is informed by mythology, psychology and anatomy. My current work investigates what's inside us physically, mentally and emotionally and how these are linked. We are bound by our bodies, but also govern them. We can grow or degenerate
in profound ways. I am interested in creating art that inspires contemplation of human potential and the future."
TAKT TALK's regularly hold at TAKT ACADEMY BERLIN,
BERLIN venue: TAPIR Gallery, Neue Hochstrasse 8, Berlin Mitte
We warmly invite all to join these events and to join the TAKT community,
thank you for your support!
TAKT BERLIN/ LEIPZIG
taktberlin@gmail.com
office 0176 55284790
instagram:taktberlin
taktberlin@gmail.com
office 0176 55284790
Tapir Gallery | Takt Berlin | Takt Academy | Neue Hochstraße 8 | 13347 Berlin-Mitte