Takt Talk Battle! Travis D. Hendrix – Stephanie Custance
Monday, January 21, 2019 @ 8:00 pm

-

10:00 pm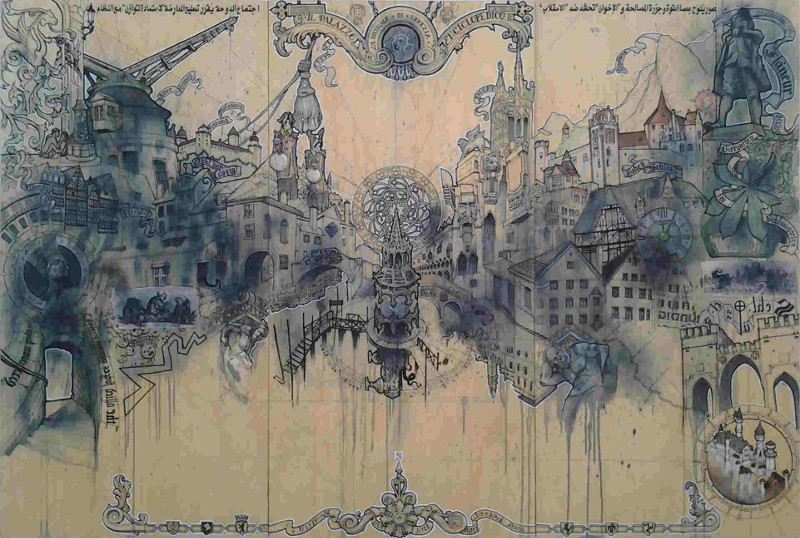 Takt Academy is happy to present
TAKT TALK BATTLE
(two artist talks- one evening)
with Loren Travis D. HendrixSiemsKeren (Australia) and Stephanie Custance (Berlin)

Takt Academy is happy to present:
TRAVIS D. HENDRIX
current artist in residence at TAKT BERLIN
"The narrative my artwork forms is an exploration into the role
of contemporary cartography and a search for the gaps left between traditional and digital map making techniques. Through the use of psychogeography I reinvigorate the viewer to question their understanding of how they perceive the world and navigate their way through it."
S A CUSTANCE
living and working in Berlin, TAKT BERLIN alumna
"I recognize myself as a story teller. This is the creative drive which I have explored and crafted for many years through a variety of mediums, from weaving to writing. At the present time I am sharing autobiographical stories in the form of written vignettes and poetry. Very much tied together with this writing is my use of my own body to entice social change. By employing and manipulating my femme form and revealing and concealing taboo parts of this form, I aim to spread peace and respect to all bodies."
TAKT TALK's regularly hold at TAKT ACADEMY BERLIN,
BERLIN venue: TAPIR Gallery, Neue Hochstrasse 8, Berlin Mitte
We warmly invite all to join these events and to join the TAKT community,
thank you for your support!
TAKT BERLIN/ LEIPZIG
taktberlin@gmail.com
office 0176 55284790
instagram:taktberlin
taktberlin@gmail.com
office 0176 55284790
Tapir Gallery | Takt Berlin | Takt Academy | Neue Hochstraße 8 | 13347 Berlin-Mitte