TAKT TALK by Anita Kroo
Tuesday, April 17, 2018 @ 8:00 pm

-

10:00 pm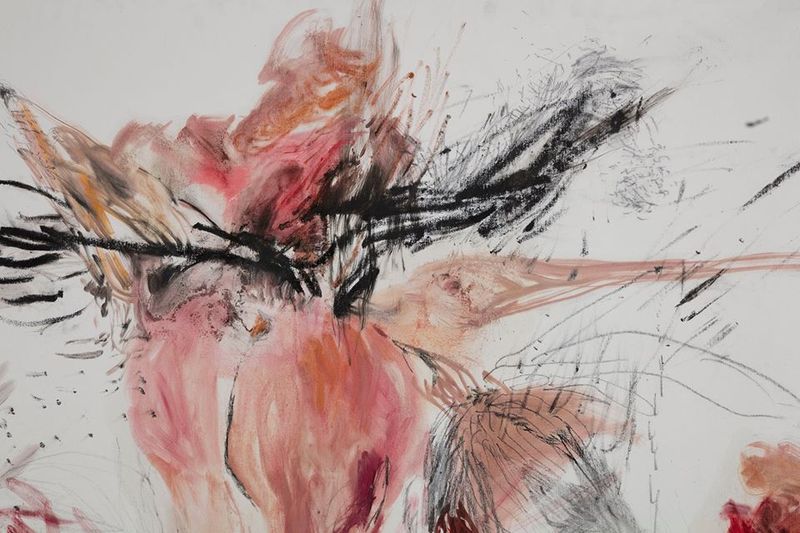 Takt is excited to host Hungarian painter Anita Kroo for an artist talk. Kroo is a Takt alumna and she is currently an artist in residence with Collegium Hungaricum Berlin.
"Through drawing and painting I am focusing on themes of the human body, sexual desire, the conscious and the unconscious mind. I am interested in exposing social constructs that penetrate our intimate realm. Through a wide range of materials, I am pouring the dichotomies of existence into physical form, questioning the controversies of the socially legitimized representations and parameters of sexuality. I am conveying what is often dismissed or subjugated. As I create an image, I think of the pictorial surface, paper, canvas in relation to my body. The visual is also tactile and full of movement, whether this movement is visible through abstraction or narration. The sensory experience of the body is present, as the image becomes an extension of oneself."
Anita Kroo is a Hungarian visual artist currently based in Berlin. She received her MFA in Painting at the Hungarian University of Fine Arts in 2011. In 2015 Anita was awarded the Merit Scholarship of Pratt Institute`s MFA Program, which enabled her to complete her second master's degree in New York City. She was also awarded the Hungary Initiatives Foundation Study Scholarship, The Hungarian National Cultural Fund Artist Grant in Rome, The Elizabeth Greenshields Foundation Artist Award, and The Nerken Scholarship Award of the UJA-Federation of New York. Bordering on abstraction and figuration, her artwork consists of drawings, paintings, and intaglio prints. She has participated in various exhibitions in Budapest, Rome, New York City, and Berlin.
Takt Academy at Tapir Gallery | Neue Hochstraße 8 | 13347 Berlin-Mitte