Takt Talk by Michael Greaves
Tuesday, July 18, 2017 @ 7:00 pm

-

8:30 pm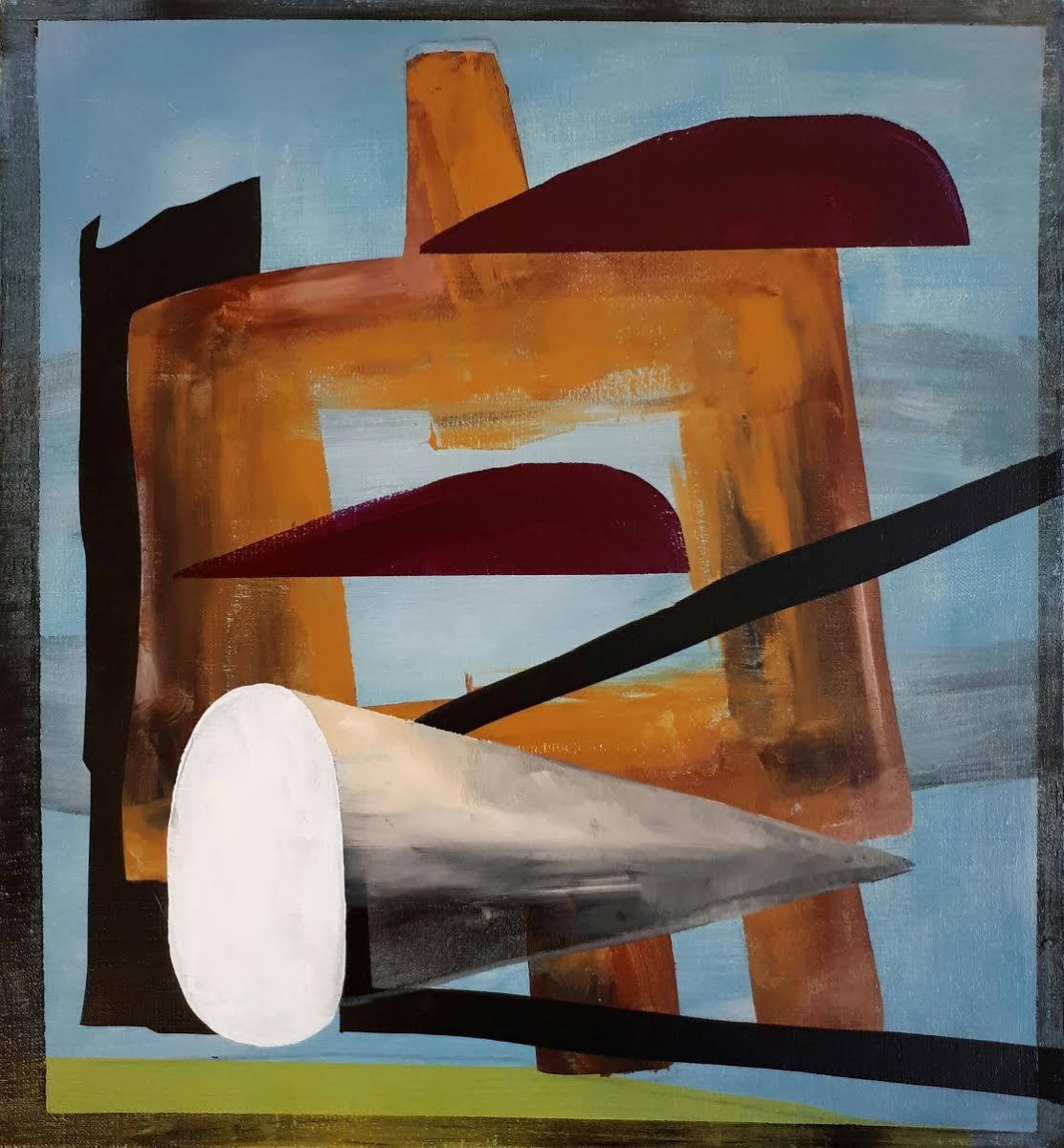 Image: Model for a Rocket, acrylic on linen, 35x37cm, 2017
TAKT is happy to present:
Takt Talk by Michael Greaves
"Painting is like thinking: it ends only in an arbitrary, artificial sense, in the way that a thought reaches its fulfilment only to lead to another thought in formation. A completed verbal statement entails a subsequent one."1 – Richard Shiff

The distinction between objects and things, and between words and objects is inherent to painting discourse, as is the method in which those objects and things are realised onto the medium of paint. When a viewer of a painting is presented with something that is unknown, they quickly generate a plausible association, or memory to accommodate the strangeness of the experience. In this process, the viewer draws the unknown into themselves, into their history experiences in order to legitimate it. In doing so they re-order the hierarchy of sight to include resemblances or associations, that kind of exist nearby to what it is that they are viewing. This nearby thing might or might not be there at the same time, it might be a memory, a colour, an impression, but it is certain that in this process the viewer becomes an active agent in the imaginative process that is painting. New Zealand painter Michael Greaves, TAKT resident in 2013, presents a collection of small works that probe the idea of the facsimile, the exact copy; especially of printed or written material. These works complicate the translations between word, thing and object in painting, and propose a kind of feedback loop that re-determines the object of painting.
Takt Academy at KunstraumTapir | Weserstr.11 | 10247 Berlin-F'hain
Save
Save