TAKT TALK by Mojde Rezaeipour
Tuesday, July 10, 2018 @ 8:00 pm

-

9:30 pm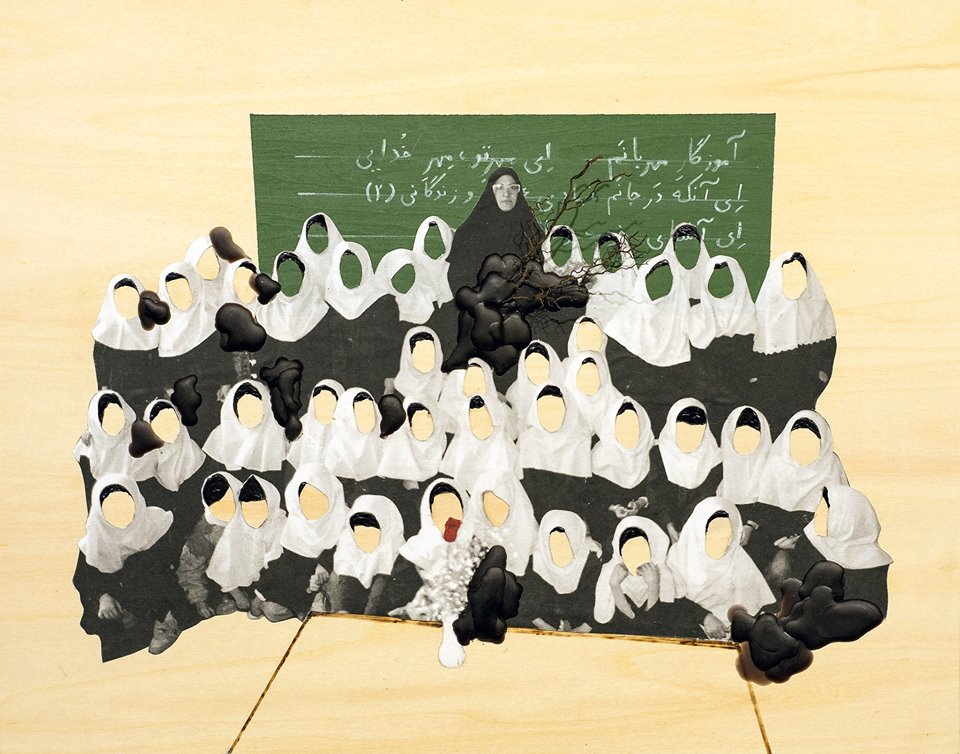 Teacher (2017), acrylic, paper, colored pencil, chalk, roots, pigmented beeswax and pyrography on wood, 11"x17"
Takt Academy is happy to invite you to our next talk:
TAKT TALK by Mojde Rezaeipour (Iran/U.S.)
"I'm interested in the intersections of healing and social justice in our striving for transformation across all borders and scales, starting with the individual human experience. Rooted in the duality of my childhood in Iran and the disembodied nature of the immigrant experience, much of my work is a semi-autobiographical exploration of systems of oppression, hyphenated identity and wholeness. l engage with nature as both a medium and a muse, using material such as roots, branches, soil and pigmented beeswax as well as the body itself. Childhood photos, self portraits and other representations of me often make visual appearances, deconstructed, reconstructed and placed in context through unveiled threads of memory and understanding. Through this unraveling alongside a play with space, dimensionality and architectural elements, I invite the viewer inside the walls of my learning and into an embodied consideration of our collective healing and liberation."
In June 2018 Mojdeh Rezaeipour came as resident artist to TAKT BERLIN by The Studio Visit Residency Grant.
Thanks to The Studio Visit partnering with TAKT BERLIN LEIPZIG!
Takt Academy at Tapir Gallery | Neue Hochstraße 8 | 13347 Berlin-Mitte