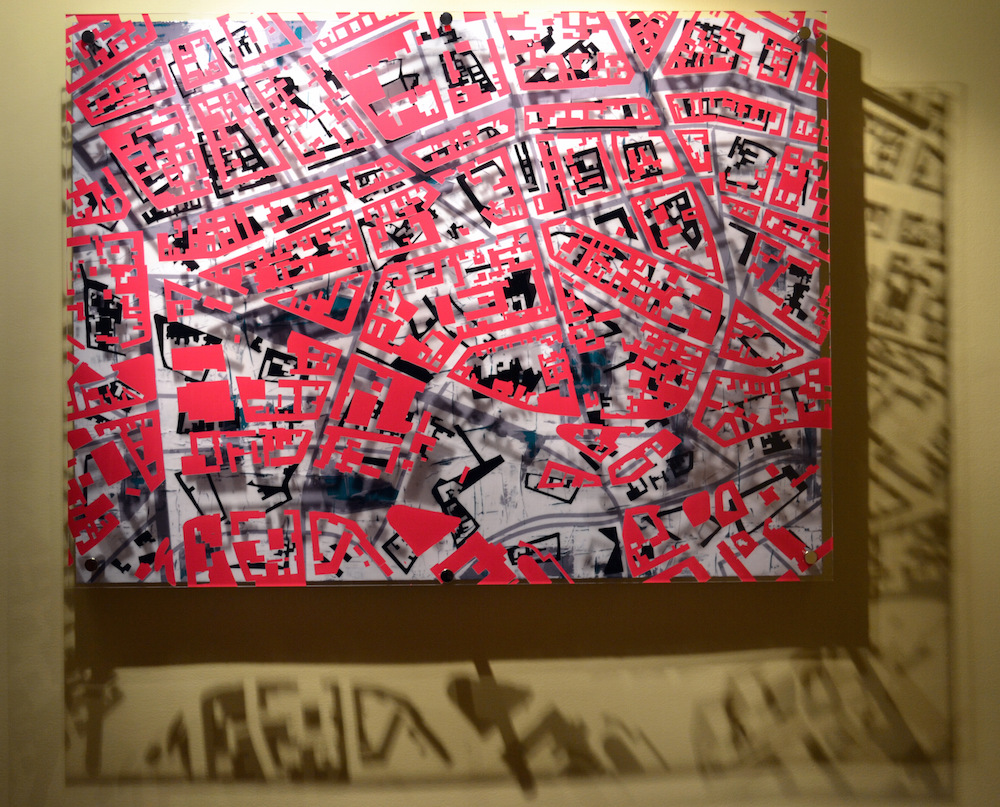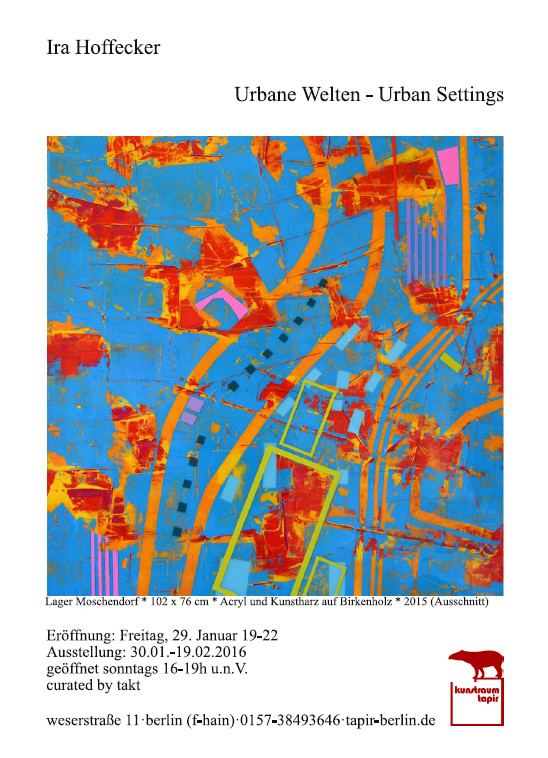 Artist Statement:
"My paintings are informed by the different identities cities take on over a period of time. I am interested in how different societies transform and change city spaces over the course of the centuries. My work examines the relationships between people and cities by responding to constant change, reconstruction and restoration in the urban landscape.
Decay, erasure, covering, revealing and rebuilding take place at the same time and are part of my painting practice. I see my process of covering as a metaphor of forgetting and suppressing the past. The process of revealing and sanding the surface down alludes to a process of remembering and coming to t
erms with historic events. In many of my paintings I use layers of resin which physically separate one layer of paint from the previous one, and create actual and perceptual depth. Those layers are equivalent to the archaeological strata in the evolution of a city. Places are overlaid with multiple histories, layers of paint cover and obscure but each coat is also informed by the previous layer.

I adopt geometric shapes inherent in architecture and maps from different times in history provide the basis of my compositional language. Studying history books, maps and photographs, as well as digesting the city by walking the streets, all inform my understanding of the identity of a place.

In my recent work, I was interested in researching the six different political governments and/or regimes and different identities the city of Berlin saw during the past 150 years.

On a personal level, my paintings embody my own memories and the cities, atmospheres, which I am translating through shapes, colours and lines: marks that
articulate the physicality of painting. I use painting to explore the city's evolution and add my own experience to the context."
irahoffecker.com
Opening: Friday 29 January 19-22h
Exhibition:30th January - 19th February 2016
Kunstraum Tapir, Weserstrasse 11, 10437 Berlin