TAPIR is happy to present:
Gormworm | Sarah Edmondson Mary Martin Niamh McGuinne
Gormworm is a three-person exhibition of decidedly unscientific work made in response to lunar and lunisolar calendars. A critique of geo/human-centric time, measurements, and purported experiences.
About the artists:
Sarah Edmondson is a research-based, multidisciplinary artist working in Dublin. She graduated from the National College of Art & Design with an MFA in Fine Art, 2020. She also holds a BA (Hons) in Art and Design Education, 2012, and a BA (Hons) in the History of Art and Sociology, 2007. Her work is informed by her dual role as an artist and art educator in society. She is, thus, interested in the evolution of knowledge and the impact photography and cinema have on our understanding of the universe. As part of her MFA, she focused on and became slightly obsessed with the Apollo moon landings. Sarah's work has recently been exhibited in Ireland, England, Serbia, Canada, Spain, and Australia.
Mary Martin is a 2021 Fine Art Graduate of Brighton School of Art. Myth and folklore provide the lens through which she constructs an alternate reality; a heterotopia. Her playful approach to language and interpretation, together with her vibrant and surreal compositions, belie a serious reflection on the Anthropocene where she presents a future evolutionary state where it is unclear if humanity still exists. Recent shows, Face to Face, Brighton School of Art (2019) and FUSE, Regency Townhouse Gallery, Brighton (2021), show her confidence in paint and print; an exciting emerging artist with her finger on the pulse of a reality in crisis.
Niamh McGuinne lives and works in Dublin and graduated from the National College of Art & Design with an MFA in Fine Art, 2020. Her practice combines print, sculpture, and film to create interactive installations. She also makes structures, inhabitable or often wearable, whose function is not initially clear. Niamh is also a practicing paper conservator and has an MA in Conservation of Fine Art from the University of Northumbria, UK. This background has influenced her approach where she presents an invitation to participate – either physically or imaginatively. The embodiment of the psychological experience and the nature of the somatic response is an underlying theme in her current work, conducting research into alternative medicinal practices and energy harvesting techniques.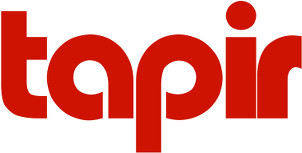 Kopenhagener Straße 31A
10437 Berlin
supported by