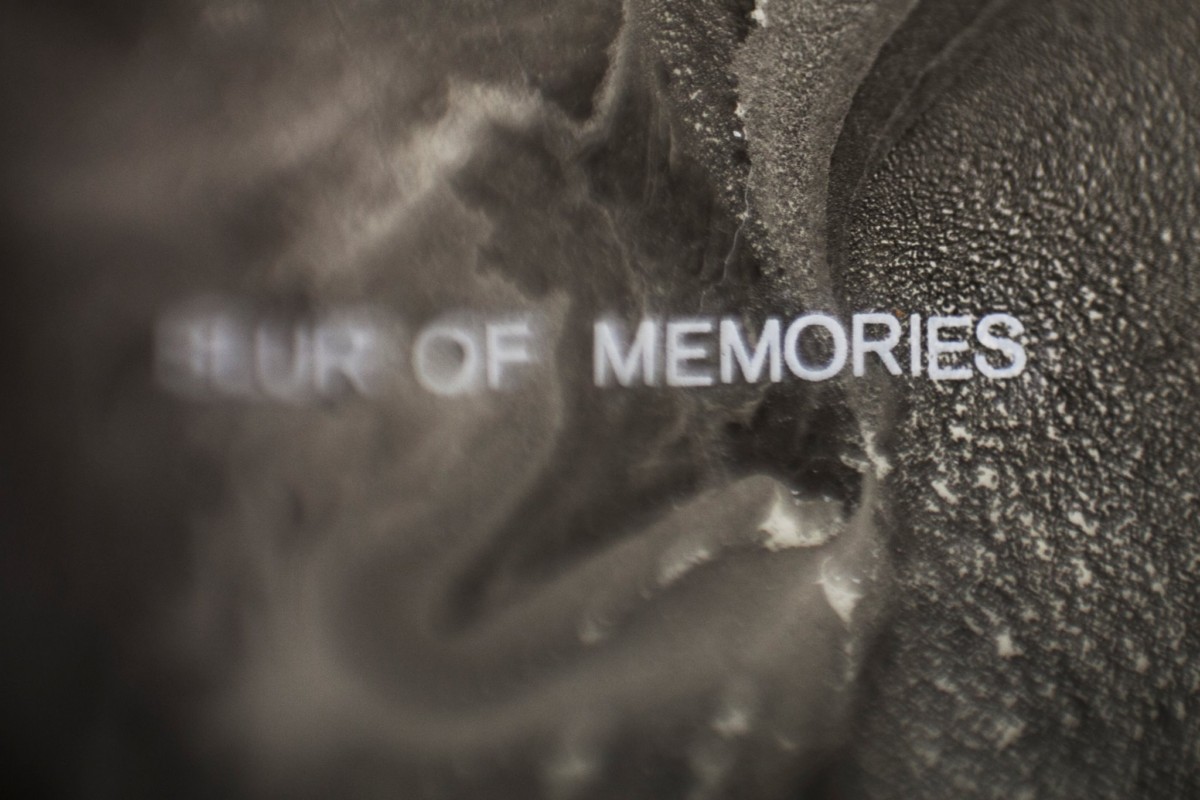 Takt presents
Kolbrún Inga Söring | Blur Of Memories
OPENING
10.03.2017
EXHIBITION
10.03. – 12.03.2017
OPEN HOURS
SA/SU 12-8pm

Kunstraum Tapir | Weserstraße 11 | 10247 Berlin-Friedrivhshain
BLUR OF MEMORIES
'Blur Of Memories' is an episode within the ongoing research project 'Vocabulary of Thought' where Söring explores the notion of false memory, how recollected memory is subject to our contemporary circumstance, where in fact, external and internal influences aid the memory to take on a new form, separating it from it's original state. Söring uses her work to archive her own personal memories as well as our collective memory. Her innovative use of materials and metaphor creates a dialogue between the viewer and her work, as well as between the viewer and themselves. The exhibition is interactive, and welcomes people to come closer and examine the smaller details of her work through a tactile experience. The exhibition was developed during Söring's three-month artist residency at Takt Kunstprojektraum, Berlin, and funded by Stichting Stokroos.
Söring graduated from the Hogeschool voor de Kunsten Utrechtin 2016 with a BA in Fine Art, where she was nominated for the Jan Zumbrink prijs, HKU Award and was awarded a grant by the Stokroos foundation. She went on to study Fine Art after completing the Ljósmyndaskólinn í Reykjavík (School of photography in Reykjavik) in 2012, and during her education has participated in various projects and exhibitions. She developed a writing platform along with her collective 'The Passing Through', who as a result were awarded the HKU excellency grant in Late 2015. She was then invited to participate in the 'Paradox City Project' residency and conference in Poznan, Poland. She has had group shows in Berlin(GE), Pontevedra(ES), Amsterdam(NL) and Utrecht(NL) and worked with the collective 'Expodium' on their project 'Unmaking the Netherlands'.
Söring's most recent work 'Red Never Apologizes For Being Red', an ongoing collaboration with Turkish artist Mustafa Boğa, is currently on display at SiOUSiOU Studio in Neukölln, Berlin until May 2017 by appointment only (siousiou@live.com). She also has an upcoming residency in Santa Fe, New Mexico in April 2017 and an exhibition in Iceland in July 2017.
More work and information on upcoming projects and exhibitions can be seen at
http://cargocollective.com/kolbruninga