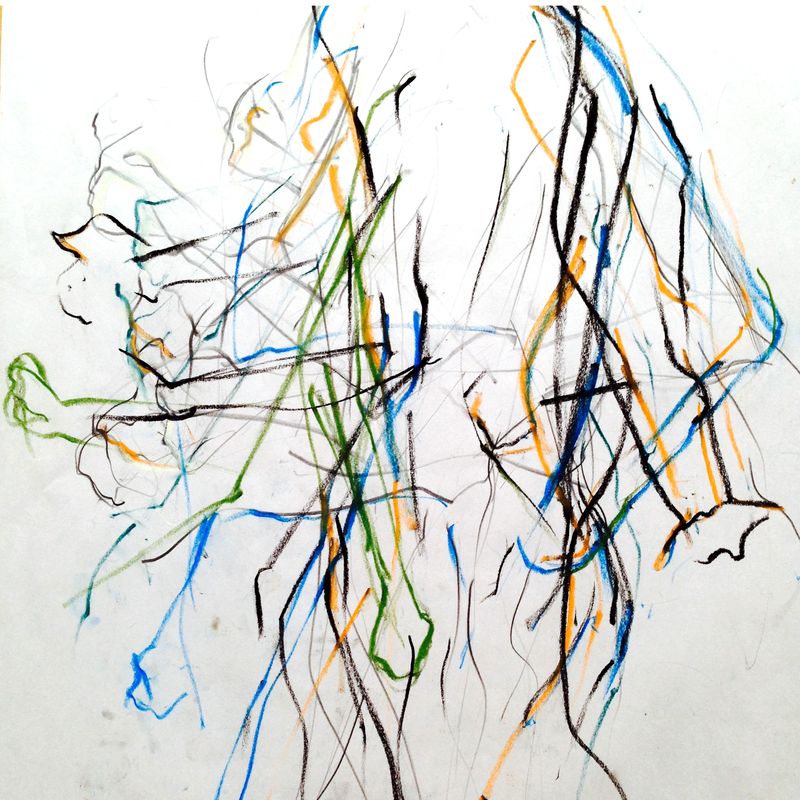 drawing by Paula Nishikawara
Takt presents
Sketch the Moment | 1st Exhibition
Opening: Friday, Novemberber 18th 19 – 22h
Exhibition: 18.11. – 30.11.2016
Open hours: Fri/ Sat/ Sun 16-19h
curated by Liz Magno
invited by takt artist residency
Participating Artists:
Uta Blindow
Byron Breese
Luis Diego Cabezas
Jacalyn Carley
Millie Gleeson
Jana Kalina
Veronique Kaploun
Gabriele Krüger
Kathryn Lawrence
Liz Magno
Ioana Mihailescu
Marissa Rae Niederhauser
Paula Nishikawara
Sabine Pabel
Martin Paul
Etienne Pixa
Griseldis Schreck
Ulrike Wolf

Kunstraum Tapir | Weserstraße 11 | 10247 Berlin-Friedrichshain
Sketch the Moment
Fairies, Secret Agents and Michelangelo… What do these have in common?
They're some of the many performance themes for Irene as she prepares poses and selects Music for mix tapes during her Sketch the Moment sessions. With the longest pose lasting 5 minutes and the shortest a constantly moving slow motion, Irene challenges and inspires both herself and the artists who strive to capture her pose on paper before it is gone.
The works in this show were drawn during a variety of Irene's performances. Other topics have included Yoga, Tarantella, Diva, Circus, Dramatic Poses, Balance/Unbalance and more.
Sketch the Moment is cooperation with Takt Academy.
The group meets at the Tapir Gallery
Monday evening from 19 – 21h
and
Tuesday morning from 11 – 13h.