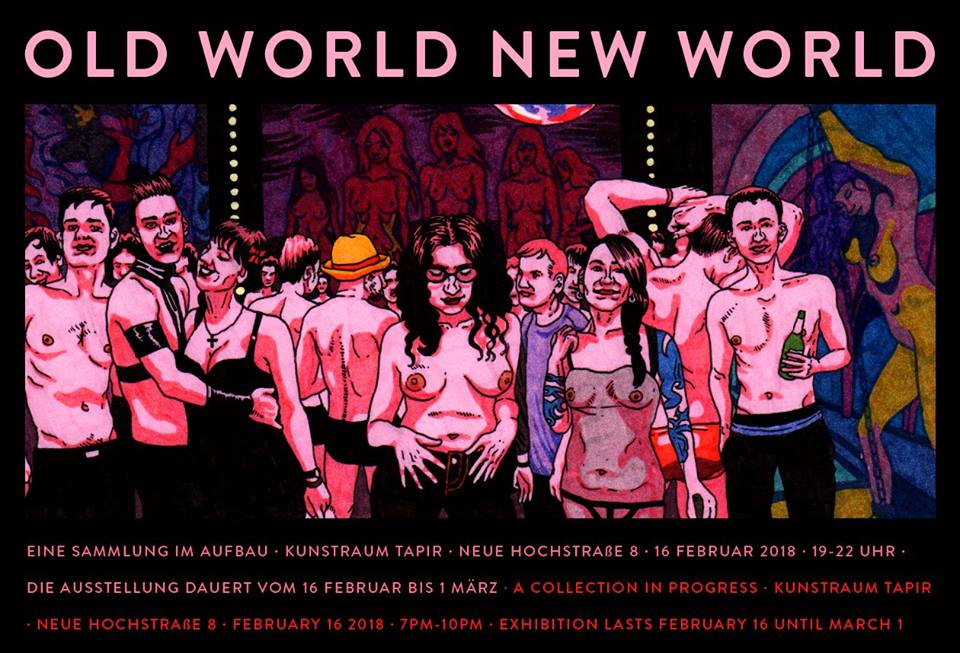 Takt presents
Ariel Cotton | Old World New World

OPENING: Friday, 16.02.2018 19 – 22h
EXHIBITION: 17.02. – 01.03.2018
OPEN HOURS: Sunday 16 – 19h and by appointment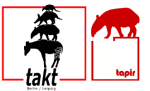 Kunstraum Tapir | Takt Kunstprojektraum | Neue Hochstraße 8 | 13347 Berlin-Wedding
Old World New World

This is a collection of stories in progress about leaving old worlds behind to enter new ones. They are stories of deconstruction; challenging fundamental truths; learning languages as a means of escaping the past, becoming a different person, or engaging with a new place; people coming to terms with heartbreak, loss, abuse and destruction; traveling, exploring, and returning to a different home from the one you've left behind; questioning the concept of home; examining why people adhere to culture; and journeys that can take place without ever leaving home.
Ariel Cotton is a comic artist, a UI/UX designer, an inventor and a maker of interactive things who was born and raised in New York City, but is chilling in Berlin for now. Her work has been shown in venues all over America and Europe, and reviewed by publications such as The Huffington Post and Laughing Squid. She loves music, traveling, depraved cartoons, and dank memes.
argoncobalt.com

Old World New World  ist eine Sammlung von Geschichten im Aufbau, in denen es darum geht, alte Welten hinter sich zu lassen, um neue zu betreten. Es sind Erzählungen über die Dekonstruktion und den Zweifel an Grundwahrheiten. Über Menschen, die Sprachen lernen, um der Vergangenheit zu entfliehen und zu völlig anderen Persönlichkeiten zu werden oder sich auf fremde Orte einzulassen. Über Menschen, die Liebeskummer, Trauer, Misshandlungen und Vernichtung verarbeiten. Darüber, zu verreisen, die Welt zu entdecken, und in eine andere Heimat zurückzukehren als die, die man hinter sich gelassen hat. Über die Fragwürdigkeit des Heimatbegriffs und das Festhalten an der eigenen Kultur. Und über Reisen, die man unternehmen kann, ohne je die Heimat zu verlassen.
Ariel Cotton ist eine Comic-Künstlerin, eine UI/UX Designerin, eine Erfinderin interaktiver Prozesse. Geboren und aufgewachsen in New York City, chillt sie zur Zeit in Berlin. Ihre Kunstwerke wurden  in ganz Amerika und Europa gezeigt und in renommierten Publikationen wie The Huffington Post und Laughing Squid vorgestellt. Ariel mag Musik, Reisen, verderbte Cartoons und Dank-Memes.