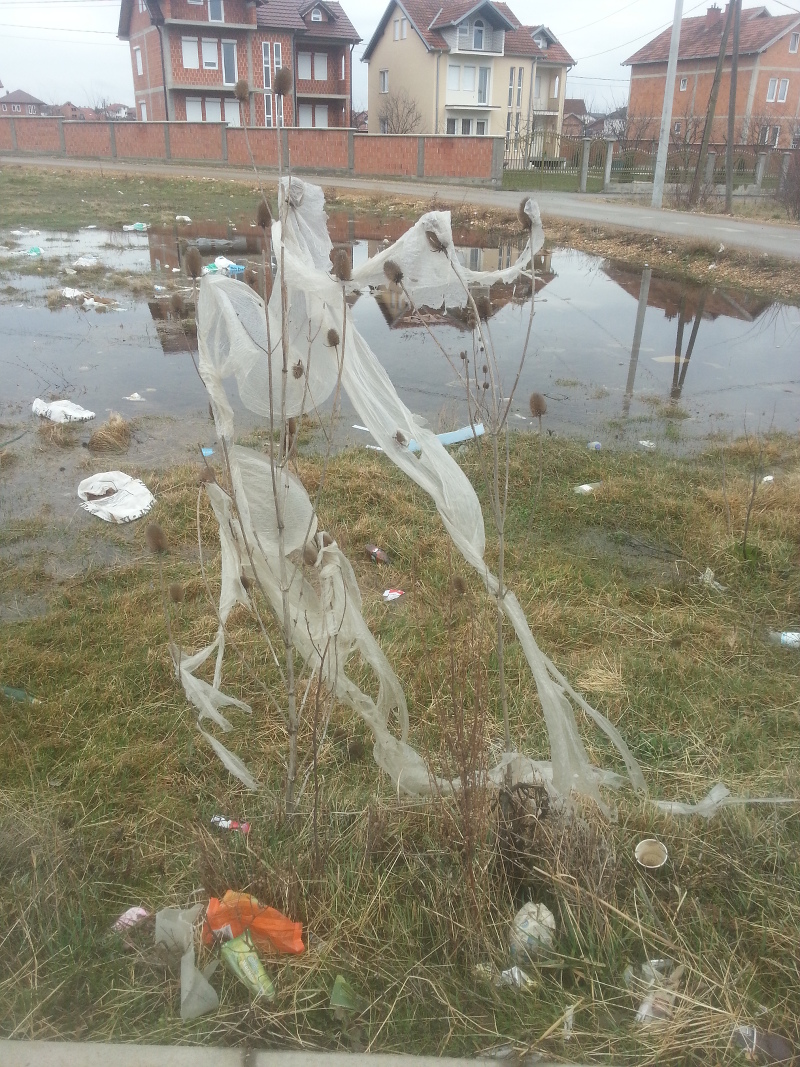 Takt presents
Agron Blakçori | Can you imagine this as something beautiful…
curated by Dermis Leon

OPENING
Tuesday, 30.05.2017
EXHIBITION
31.05. – 11.06.2017
FINISSAGE
Sunday, 11.06.2017
OPEN HOURS
SU 4-7pm
Kunstraum Tapir | Weserstraße 11 | 10247 Berlin-Friedrivhshain
Can you imagine this as something beautiful…
One has the idea that after the Dayton Peace Accords, former Yugoslavia became a peaceful land divided in seven new republics, one of which only two of them has been integrated lately to the European Exchange. The generation that grew up during the 90s in the bloodiest years of the Balkan conflict is still trying to redefine their identity in a post war era, questioning the representation of what is real in a fictional invented democracy. Agron Blakçori (1981, Kosovo) an artist who was the recent winner of the First Edition for Young Artists Award at the National Gallery of Kosovo 2016, subtly exposes in his most recent works this condition of being part of a process of constant reinvention as a predominant feature, in which his creation is based. As his country is going through a process of definition in the mists of an unbalanced economy and uncertainty, Blakçori mirrors this reality with inventiveness, trying to replace this over changing reality with something more than an ephemeral situation and circumstance.
Graduated from the Kosovo Art Academy with a major in sculpture, most of Blakçori´s works are inspired by the objects and situations of the streets, encounters in which the artist gives meaning to something that remains hidden by the rest of the people who pass through it. Through his daily life routine, he uncovers those objects that surround us in silence like potential sculptures or installations, and just in a precise fleeting moment, his camera freezes the image that suggests a new work. His statement regarding art artefacts is rather clear. Art is here as part of the human existence, a condition that expresses our relationship with the appearance of things, with the banal and insignificant "reality"; it is not about great events in history or particular individuals. Art is an intermediary, a connection between both the outside and the immanent possibility of images and objects in their precarious condition. Maybe one could recall a utopia, a fragile beauty that remains after human intervention in nature or as a result of conflicts in society.
In this sense, his work is part of an ongoing process, a fragmented discontinuity taken from the real in order to create a fictional space between the referent and the symbol. Apparently, there is no relation between the appropriated objects or images in the space because of the different media used by the artist. Truly, when they become part of the realm network of significant, they are connected through subtle relationships, threats of narratives built in a process of the artist´s movements in a particular territory interfered by the social and political history.
"Can you imagine this as something beautiful" has started with an image of an urban landscape, a picture that was taken by the artist near his house in Podujeve, Kosovo. The image is poignant; it shows a casual "intervention" by human debris and nature. A delicate and fragile structure built with plastic and dry branches crossing the space, creating a sense of perspective and death pan view. Behind, in a third plane, news houses built recently by an artificial economy appeared separated and protected by a wall in an enclosed condominium. And in between the ephemeral "installation" and the urban setting, a dark pool of water shows a sky in which it is also reflects the houses. The second image, taken in Berlin during his first residency in Takt, exposes an abandoned bicycle which parts had been stolen. The discarded object is now part of the urban landscape; integrated into nature, it is another material for the artist to look on. Abandoned nature or objects produced by the post-industrial society mirrors human intervention, intertwining both places in a loop of causalities. It makes a commentary of the social, political and economic situation in which places and realities are constructed. Everything is connected like the circle made by the electrical cable plugged together, of which we are a part of.
There is something that puts into question the use of those subtle and fragile images and objects. Despite the technology that has introduced media work and the whole Western art history that has left behind museums full of objects, Agron Blakçori rejects the idea of creating a body of works that displays a strong sense of permanence and materiality. With a sharp sense of being surrounding by a transitional reality that could be replaced in a fleeting moment he still finds beauty in the most subjective precariousness. In this sense, the role of artist is to question the condition of art in an era of uncertainty and movement, someone who could interconnect and reshape some missing links between the individual and the community in this fragile balance in which is supported the social and political order today.
Notes
1. The former Yugoslavia was divided into six constituent republics (Croatia, Bosnia and Herzegovina, Montenegro, Macedonia, Slovenia, and Serbia), with the largest republic, Serbia, containing two autonomous provinces, splitting it into Kosovo, Vojvodina, and Serbia Proper
Agron Blakçori, Winner of Young Artists Award 2016
First Edition. National Gallery of Kosovo
He finished his BA and MA studies on Sculpture in Faculty of Fine Arts at Prishtina University. During his studies, he was awarded best student in Sculpture. Since 2000 he has been involved in various art activities and has organized artistic projects such as protect the environment, artists' colony, exhibitions, set design and has created puppets for children's theatre. He has taken part in collective exhibitions locally and internationally. His art inspiration comes mainly from social, political and cultural issue that society faces. He create his art in various mediums and uses different techniques and materials. Since 2003 he has been teaching art at school.
Dermis Leon