Tina Hopp | breadcrumbs will cover your way
28.5.- 12.6.2016
      
Kunstraum Tapir,  Weserstraße 11, 10247 Berlin-Friedrivhshain


Tina Hopp is a visual artist born in Germany in 1977. She studied Fine Art and English in Germany before moving to Ireland in 2006. Tina received her BA in Art and Design as well as her BA Honours Degree in the West of Ireland, where she lived and worked between 2006 and 2012. Her recent work centres around relationships between what we see and what we know and explores perceptional and memory-related issues. The transformative potential of additive and subtractive processes is a recurring theme in her work. Group shows include Sensory Threshold at 126 Gallery (Galway, 2011),Rundgang and Kreuzgang - annual HB55 member shows (Berlin, 2012, 2013) and her first solo show at kunstraum tapir in Berlin (2014).
Tina Hopp lives and works in Berlin.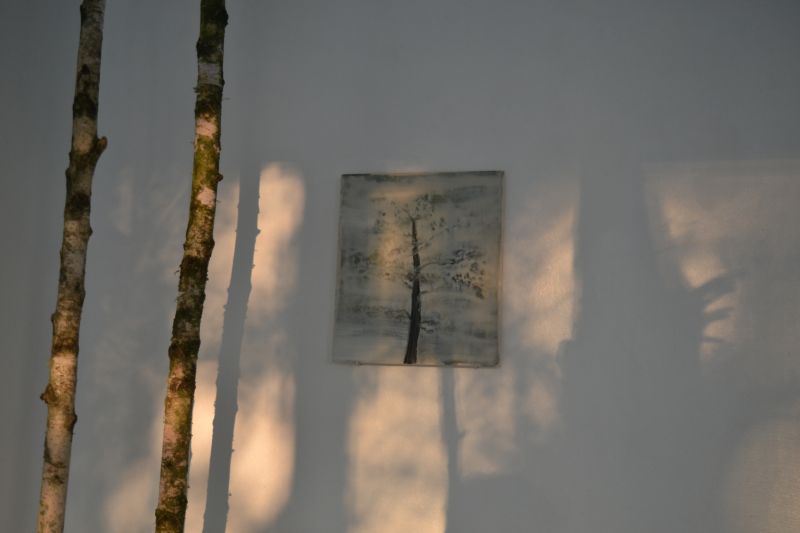 Tina Hopp, geboren 1977 in Bonn, studierte in Deutschland Bildende Kunst und Anglistik bevor sie ihr Studium der Freien Kunst in Irland fortsetzte. Von 2006 bis 2012 lebte und arbeitete sie in Galway, Westirland. Dort studierte sie im Studiengang Art and Design, den sie mit einem BA Degree und anschließend dem Honours Degree in Fine Art abschloss. In ihren Arbeiten beschäftigt sie sich mit Wechselwirkungen zwischen dem "was wir sehen" und dem "was wir wissen". Sie untersucht die Rolle von Wahrnehmung und Erinnerung im Entstehungs- und Rezeptionsprozess von Bildern. Im Zuge dessen werden additive und subtraktive Bildverfahren eingesetzt und gleichzeitig zum Untersuchungsmaterial für die jeweilige Fragestellung. Ihre Arbeiten waren zu sehen unter anderem in Gruppenausstellungen wie Sensory Threshold (Galway, 2011) und den Jahresausstellungen der Kunstfabrik HB55 (Rundgang, 2012 und Kreuzgang, 2013), sowie ihrer ersten Einzelausstellung im kunstraum tapir (Berlin, 2014).
Tina Hopp lebt und arbeitet in Berlin.