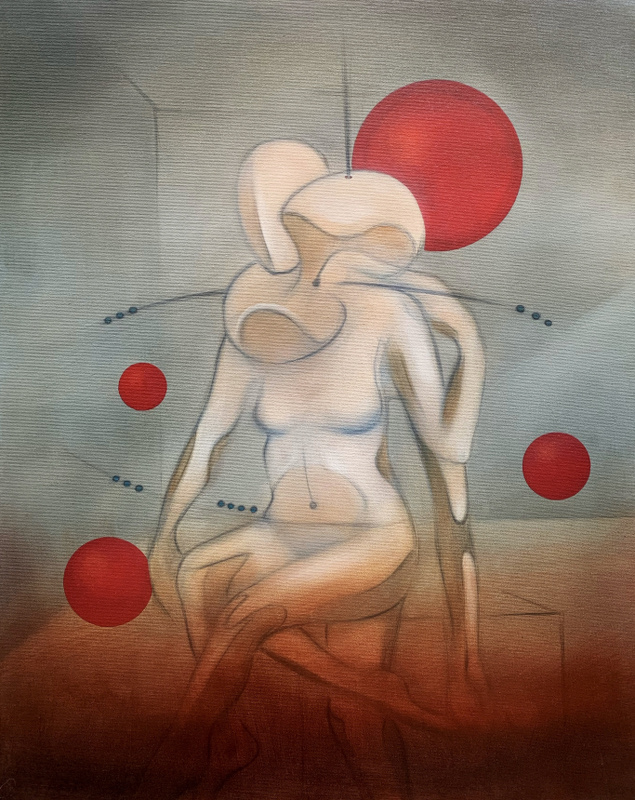 My current work is revolving around the various forms of light, in relation to nature.
This work has come out of a residency experience in Finland.
My current desire, is to bring the subject into an urban environment, in a possible juxtaposed semi-abstract and figurative context inspired by the city .
Peter Pitout is a south african artist, residing in the south of France.
Born in South Africa in 1977.
He spent his childhood years, in the City of Durban.
The coastal city would have a huge impact on his life and his art.
Influencing his palette
-Impregnated by the colours of the african landscape, and of the Indian ocean. Influencing his primary subjects
-The human form, identity and surreal landscapes.
Pitout obtained his Diploma in Industrial Art & Design in 1993.
He moved to London, UK in 1995.
It was during this period that began the lifelong relationship with oil painting. After a decade in London experimenting in different subjects & mediums, oil painting became central to his creative process.
The complexity of assuming a south african identity abroad, solidified his choice, of the human form and identity, as his principle subjects.
In 2003 he move to the south of France.
In 2006 he obtained his Professional Qualification in Silkscreen Printing via the Greta – Toulouse, France.
Peter Pitout currently is currently working from his studio in Blagnac, south of France.