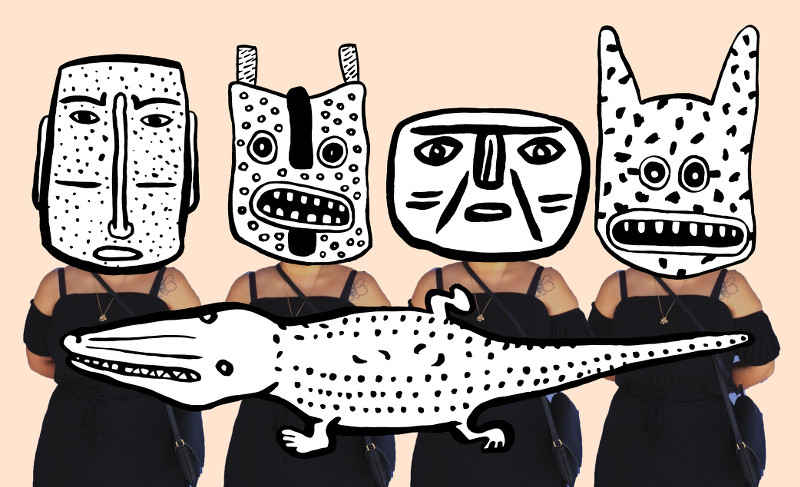 Monika Correa studied a Bachelor of Fine Arts at Queensland University of Technology in Brisbane
Australia, where she majored in Visual Arts and minored in Graphic Design. She primarily experiments with a variety of mediums which include collage, paint, found objects and print design.
Monika focuses on investigating intersecting identities, and challenging cultural stereotypes. The artist is a first generation Australian with both parents separately migrating from Colombia in the 70's. Through documentation of her multicultural upbringing, she is pushing to amplify the normalisation of todays younger generation being raised in a multicultural home, despite on going cultural stereotypes, racism and démodé values still prominent in modern day Australia.
Since her bachelor graduation, the artist has been living abroad in South and Central America traveling to Brazil, Peru, Mexico, and finally Colombia where she resided for 8 months traveling within the borders and understanding her cultural routes. This trip was her 3rd time returning to her parents homeland.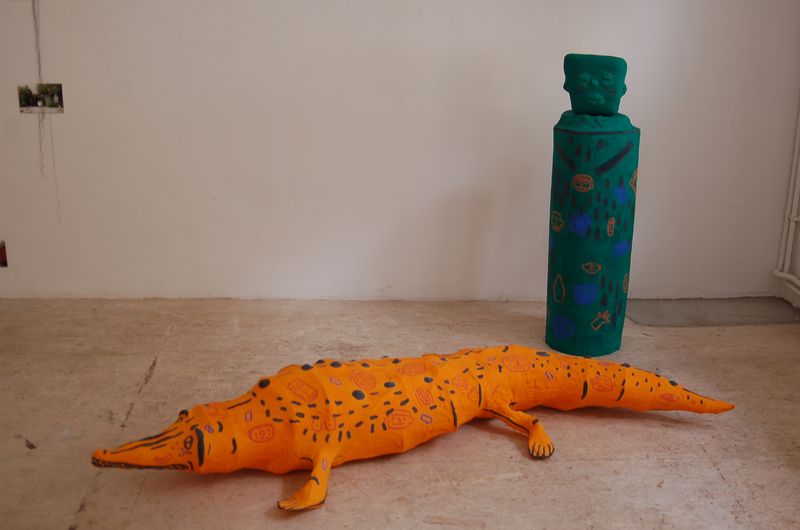 Monika Correa | Responding to the Man | papermache, cardboard, gouache, wire