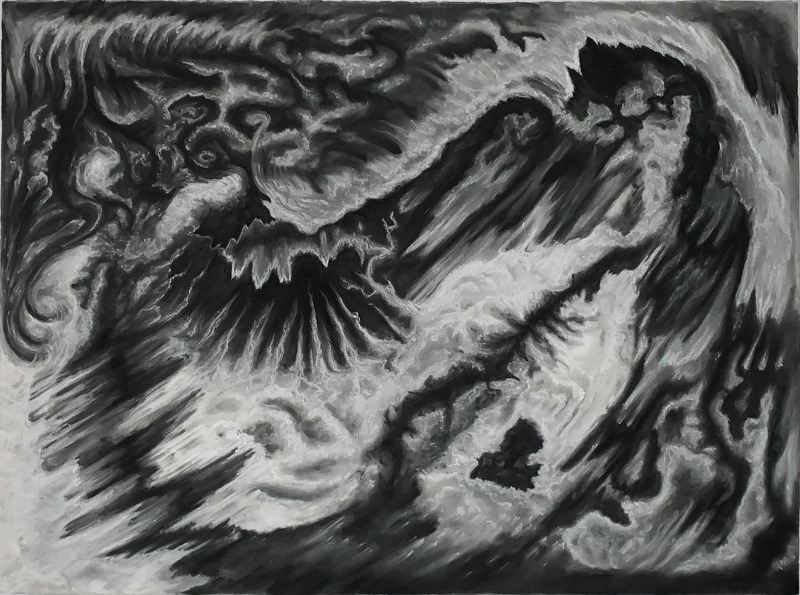 Tempest (for Janne) | Soft pastel and charcoal on Arches Paper | 56cmx76cm

My
current
work
explores
the ever changing forces of nature and how they interact with each other to create order and beauty out of chaotic activity.
My
work
is very process driven deeply inspired by physics, astronomy, entropy, chaos theory, natural patterns, and fractals. I am currently
working
on a series of private commissions that represent
my
impression of the individual's personality.